Filter by Category
Teen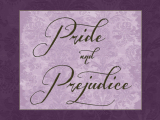 Pride and Prejudice Audition Registration
with Noelle Wells

Nov 13, 2018 at 5 pm

, runs for 1 week
Ages 13-18
This is to register that you are auditioning for Pride and Prejudice. This is an audtion required production where all auditioners may not be cast.
Audtions are Nov 13 & 14 5:00pm- 7:30pm. You do not have to attend both audition times..
Auditioners should prepare one memorized 30 second dramatic or comedic monologue.
If cast in a role registration fee of $135.00 will be due at first rehearsal. Registration fees are non-refundable. Please speak with Tiffany McQueen if payment arrangements are needed.
Rehearsals are Sunday Afternoons from 3pm to 6pm
Nov 18
Dec 2, 9, 16, 30
Jan 6, 13, 20, 27
Feb 3, 4*, 5*, 6* (* are tech rehearsals)
Shows:
Feb 7 & 8 at 7pm
Feb 9 at 2pm & 7pm
There may be a lmited number of 50% scholarships may be available. Please email Tiffany McQueen at tiffany@blackboxaz.com for schlolarship information.
Teen Improv
with Miranda Palmer

Oct 7, 2018 at 3 pm

, runs for 8 weeks
There will not be class on October 28th and November 25th.
BlackBox Foundation and the founding directors have prided themselves on sharing the craft of improvisational acting. It would be safe to say it is largely the basis for the success of our shows over the years.
Many of our young adults have benefited from improv training and in fact have garnered better opportunities as they progress in High School and College.
All students should dress for movement. It is preferred that students not wear open toed shoes, e.g. sandals or flip flops.